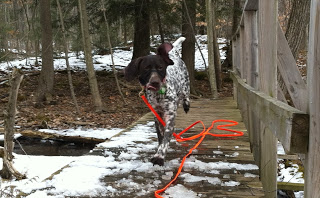 Sweet Teagan coming in for a well-deserved treat!
Teagan is our latest K9 hiker to join K9 Expeditions! She is a lovely, sweet two and a half year old German Shorthaired Pointer. Stanley and I introduced her to one of our favourite hikes on the Bruce Trail today. She did a great job! Her recall was very good and she and Stanley got along very well! Teagan caught on to all of our recall and focus games very quickly. She will meet Stevie later this week and likely lose the check cord! Here are a few pics from our fun-filled hike today!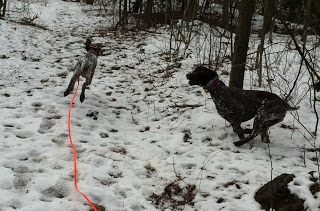 They both got the zoomies at the same time!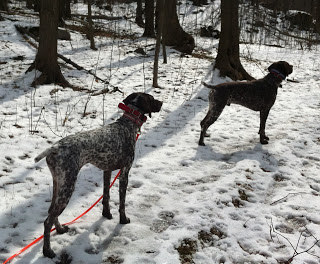 My human nose and ears could not smell or hear what they caught wind of, but they stood
here for well over a minute! Such focus!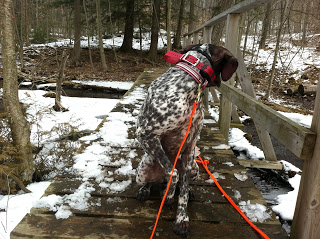 I asked Teagan to sit to test her obedience and she sat for me, although she really wanted to see what Stanley was exploring in the creek under the bridge she was on. What a good girl!